Mechanical material testing with tensile test machine ZwickRoell 50kN
Tensile sheets testing following the standards:
DIN EN ISO 6892-1, 02/2017
ISO 10113 (determination of anisotropy parameter r)
ISO 10275 (determination of hardening exponent n)
Specimen machining following DIN EN ISO 6892-1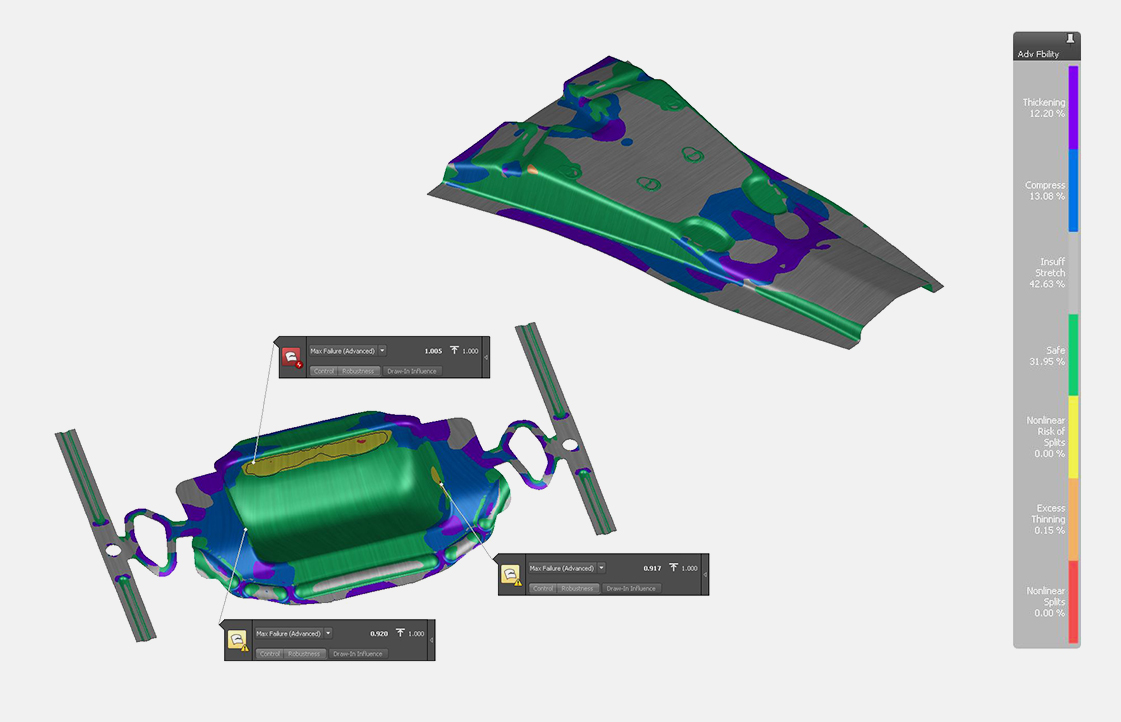 The in-die blank handling solution is protected by European patent.
Co-Design and product/process optimization
MAS Meccanica is one of the very few tool shops in Europe being able to support their customers from the very beginning of the product development phase.
This synergy between our engineers and our customers' R&D departments drastically reduces the likelihood of unforeseen results during the production such as: sheet splits, unwanted thinning and process variability.
We can deliver CAD data with the following native formats:
CATIA V5
Siemens NX
VISI CAD
Focusing on simulation, MAS Meccanica can simulate the following:
Sheet metal forming
Kinematics on transfer dies. Advantages:

Collision detections
Productivity optimization
We use the following simulation softwares:
AutoForm R10, having the following modules:

StampingAdviser
Forming Solver and Explorer
Trim
Compensator
Sigma
TriboForm

T-SIM
In-die transfer and automatic handling systems
Mechanical micro transfer: we assemble and test micro transfer of the US company Jacar Systems LLC, which we represent in Europe

Pneumatic transfer systems
In-die automations and handling systems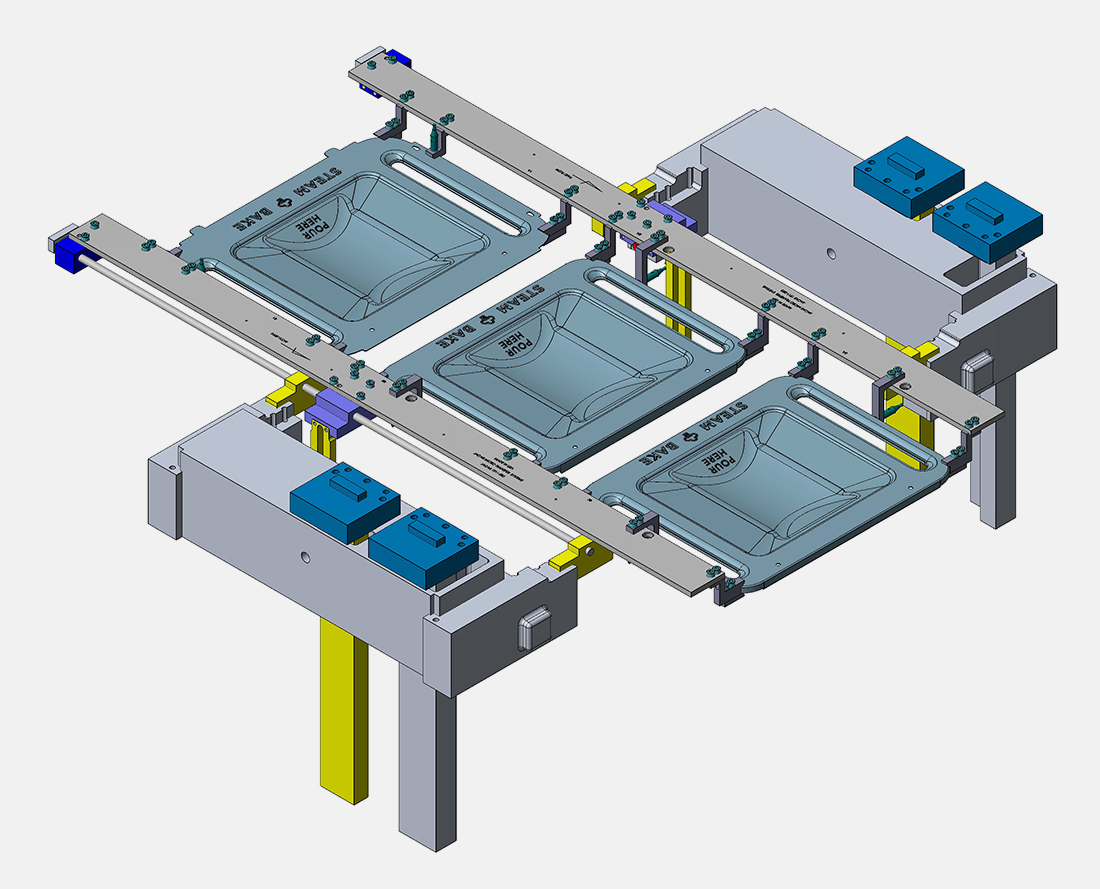 Example of an in-die mechanical micro transfer.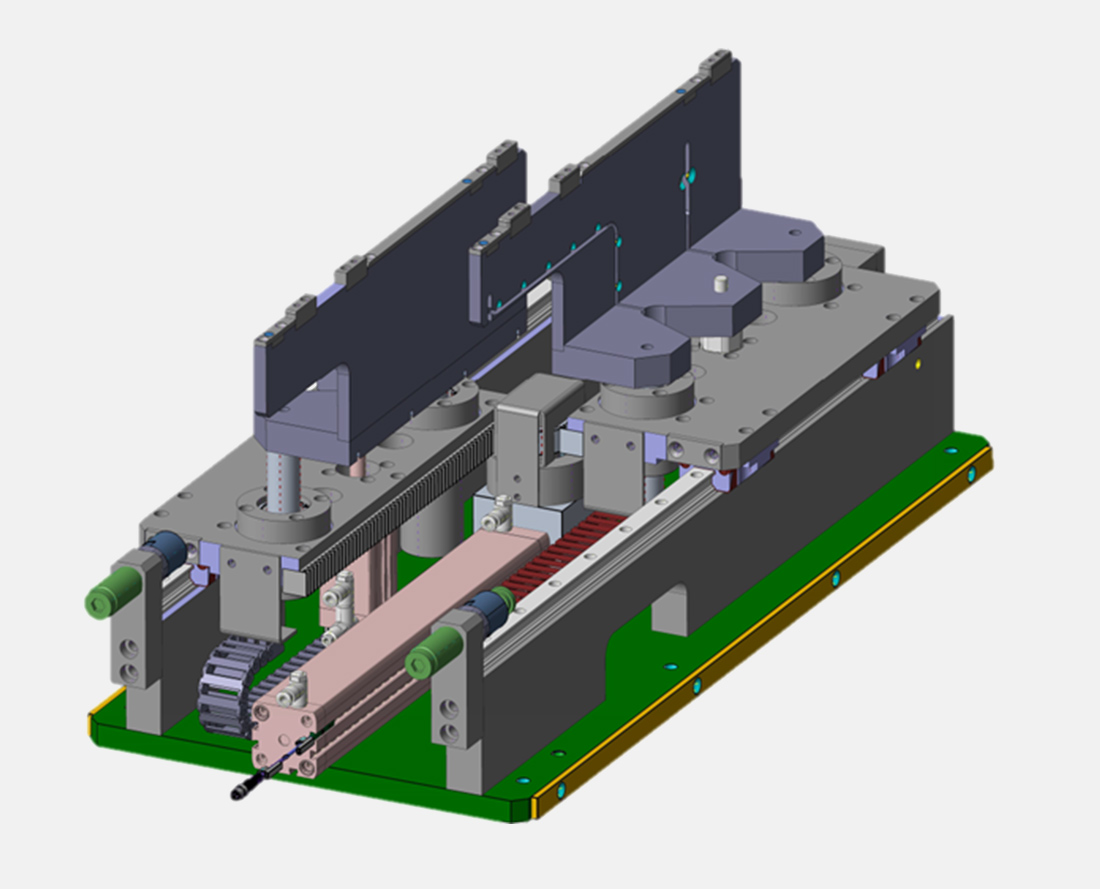 Example of an in-die pneumatic transfer system.