Development and construction of dies for metal processing
We design and build stamps to suit all your needs, using the latest technology in materials and coatings, trying to match the productivity of the stamp and the needs of the customer.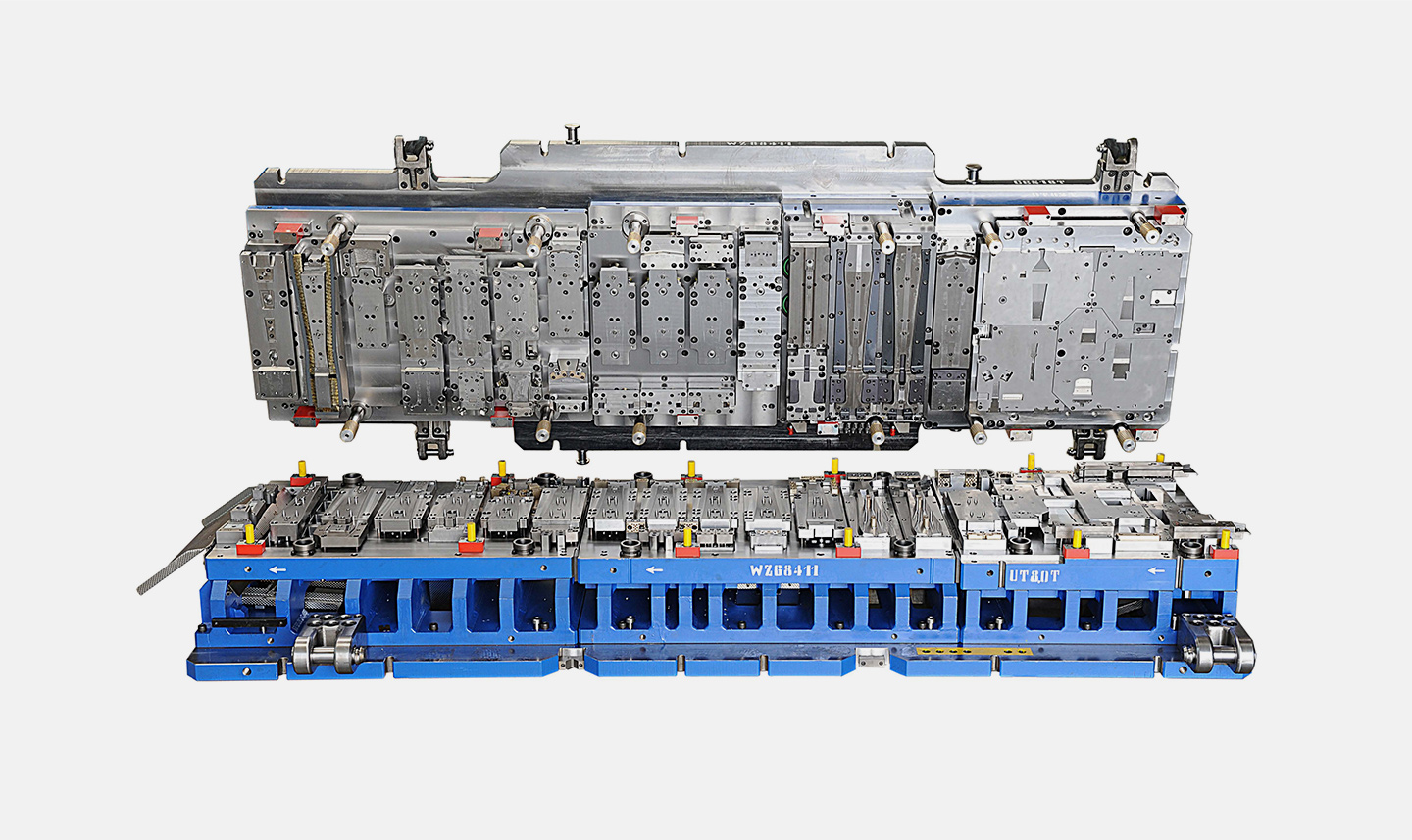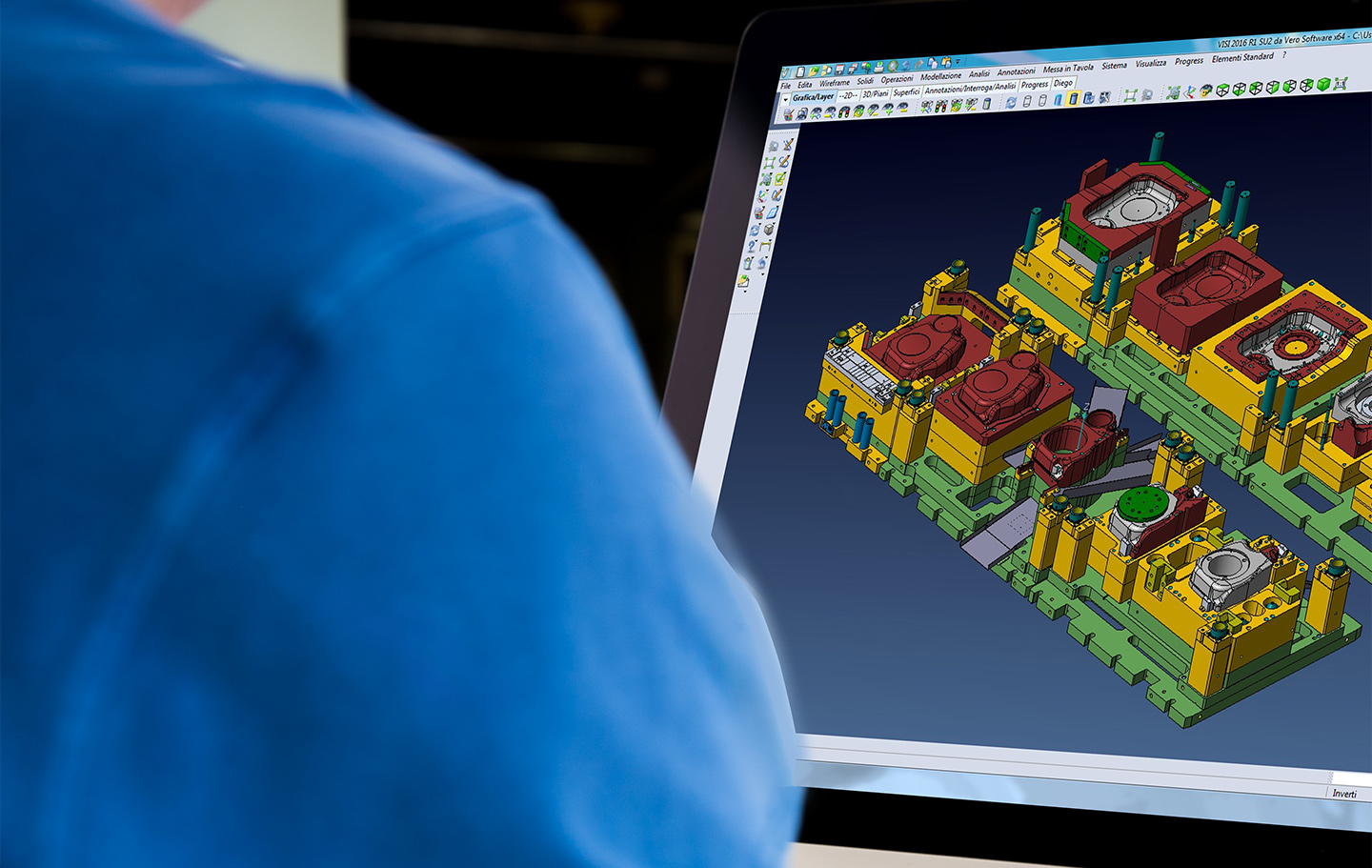 Planning
The initial analysis of detail to the final creation of the mould is carried out in a short time. By applying our cad 3D technology we can speed up the project process and satisfy our specific clients needs by helping them with small design details. From the planning process we move to programming and applying the most suitable strategies with the help of cam 2D and 3D. The exchange between cad, cam and production comes about thanks to an intranet network and naturally interpersonal exchange! We also manage tasks with software that allows us to receive real-time updated reports and keep consignment times in check.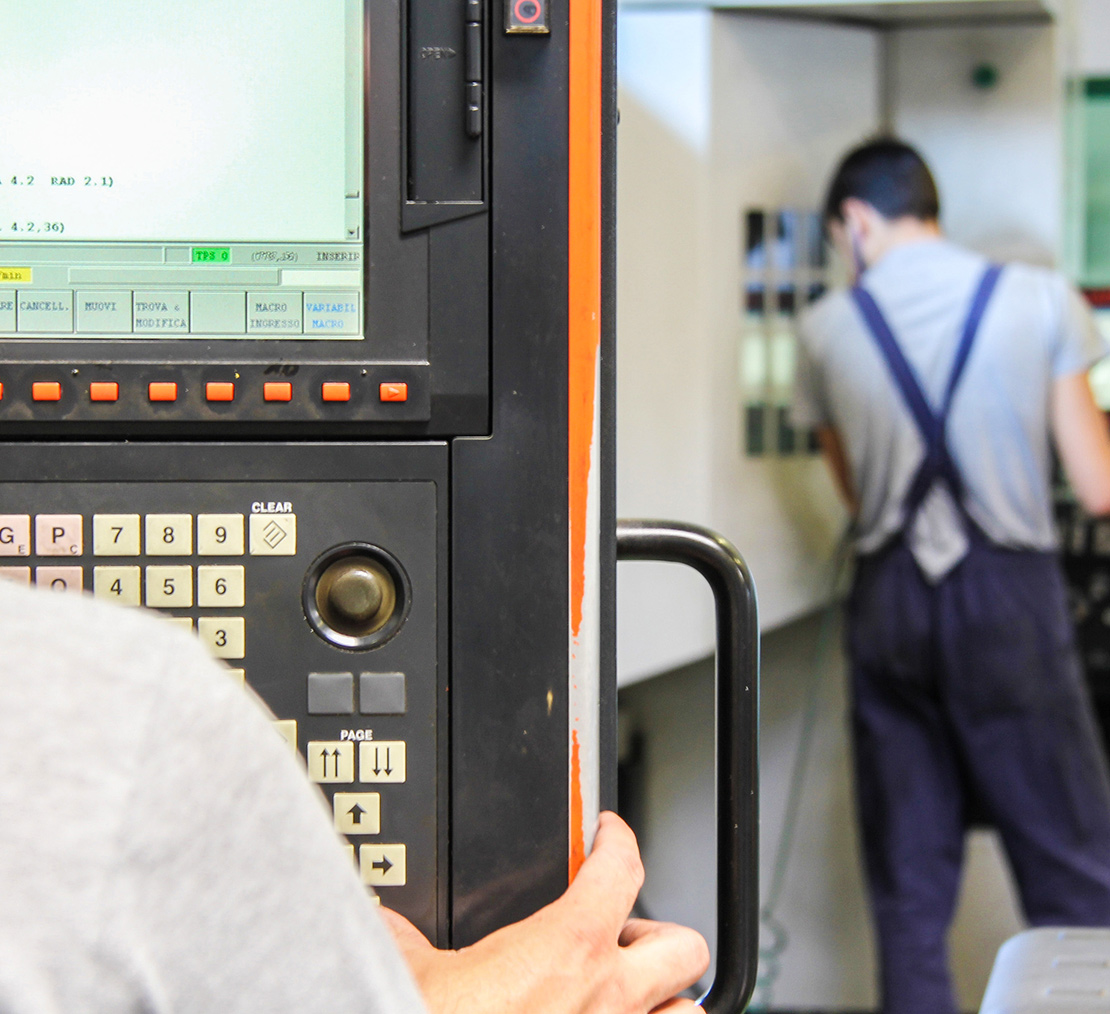 Production
The development and manufacture of details is carried out by specialised personnel with the help of numerically controlled computer systems. The finishes and assembly are carried out by very experienced technicians, who guarantee the equipment's quality and reliability. The attention to detail and their precision has determined the equipment's durability and operation throughout the years. Managing everything with cad and cam also guarantees spare parts for years.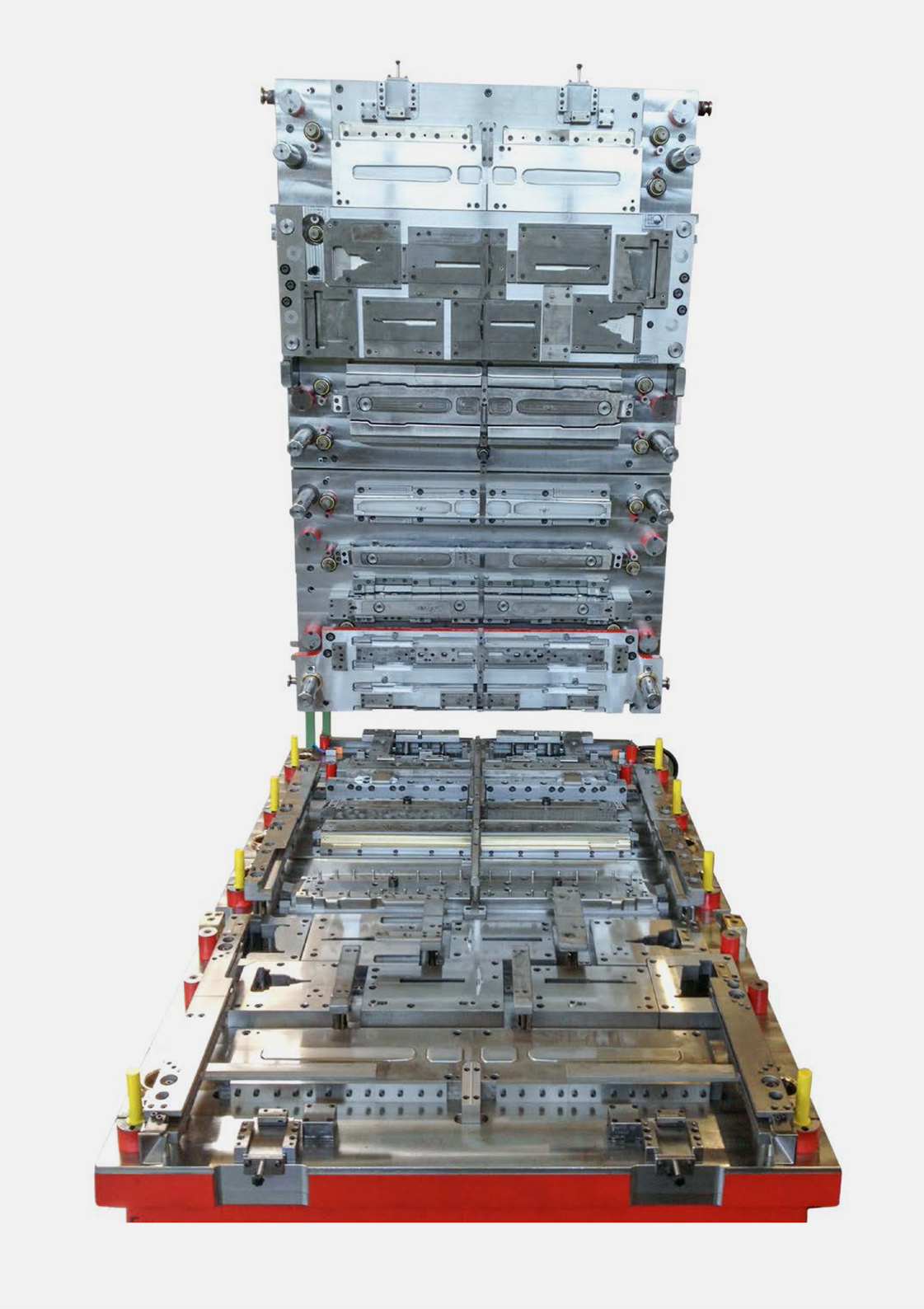 Moulds
We manufacture perforated, cut, progressive block, and transfer moulds adapted to satisfy your requirements. Where mould function and type of detail are required we use the latest technology for materials and coverings while trying to match the mould's function with the clients' needs. Our experience and passion translates into quality and availability for our clients' requirements. Thanks to our Zeiss Contura G2 three-dimensional measurement machine we can check and create measurement reports of the manufactured parts.
Examples of Moulds →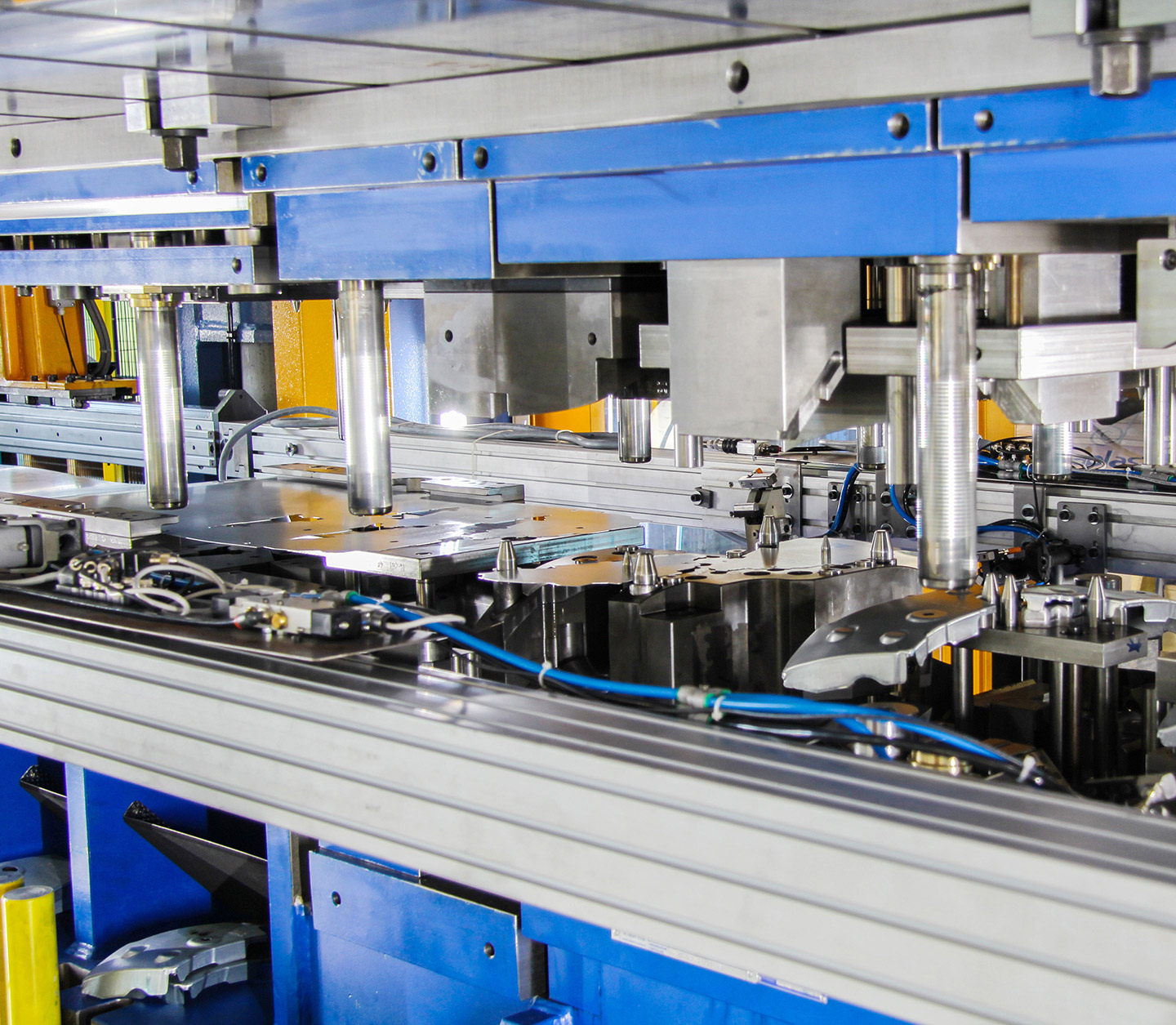 Mould testing
MAS Meccanica allows you to carry out prototypes, pre series and production in general in very short time. Furthermore, the company has considerably increased production with the manufacture of various articles and the purchase of new presses and equipment, to satisfy more and more clients' requests in very short time, even for prototype samples or mini-series. The machine park includes presses – mechanic, hydraulic, servo - from 50 tons to 800 tons for mould testing with sizing up table to 2000 x 4000 mm.